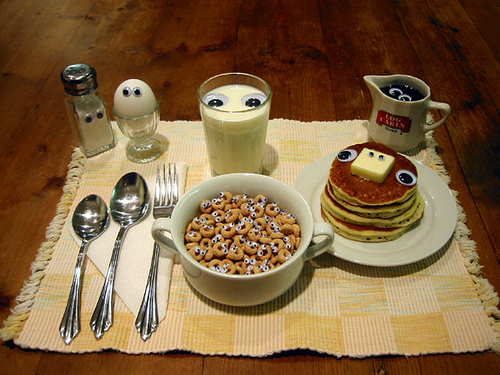 Most brilliant use of googly eyes I've seen. By Flickr user Angie Naron.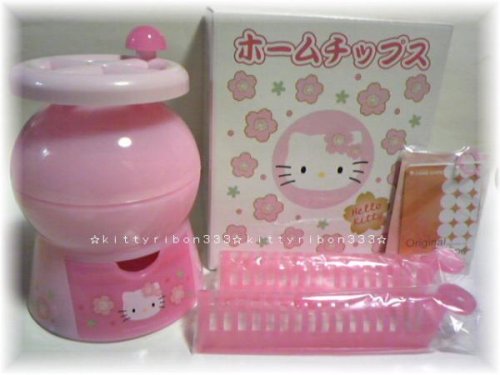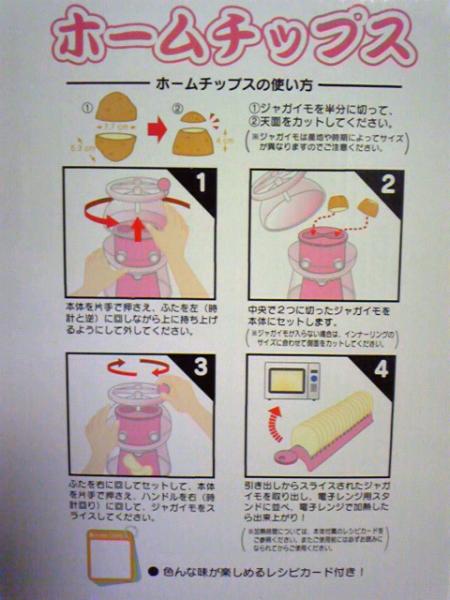 I love toys that you can actually do something or make something with. This little gadget slices potatoes really thin and then has a special tray that you put the slices on and then stick it in the microwave to make chips. I can't imagine what they must taste like though. Hmm… Check it out at Rinkya's blogspot.
I was at TrendHunters.com and randomly saw an article about an online shop called Kawaii Nails that sells fake kawaii-style fingernails. And, um, WOW. Those certainly are Kawaii Nails!
All I can say is that I couldn't get away with wearing these but I have this overwhelming desire to buy them and frame them and hang them on my wall.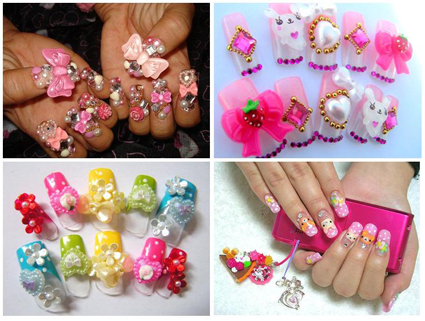 A little googling revealed that these crazy bejeweled fingernails are super popular in Japan right now. Who knew? The picture above is from an article at the fashion blog SexyFresh.com.