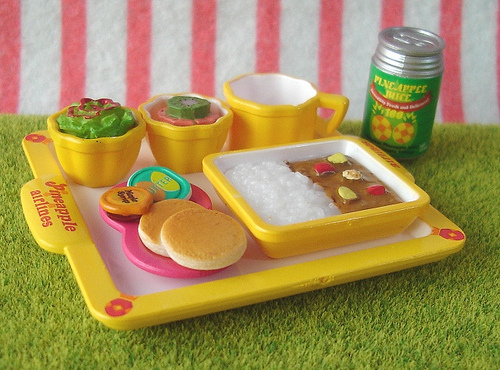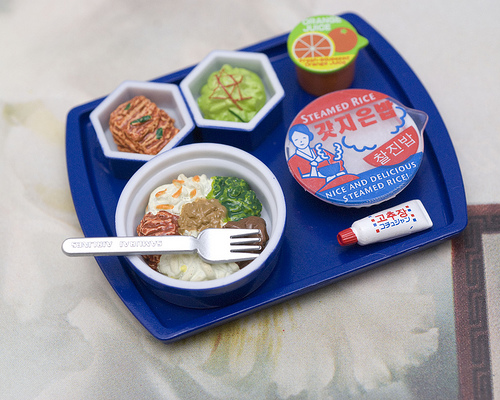 If you don't know about Re-ment

, you might want to go hide your wallet right now! Re-ment is a Japanese toy company that makes teeny tiny miniatures that are so cute, they'll make your head explode.
This is their airline food set. And all I want to know is… Where can you get good looking airline food like this these days?!
You can purchase Re-ment at lots of places online including eBay

.