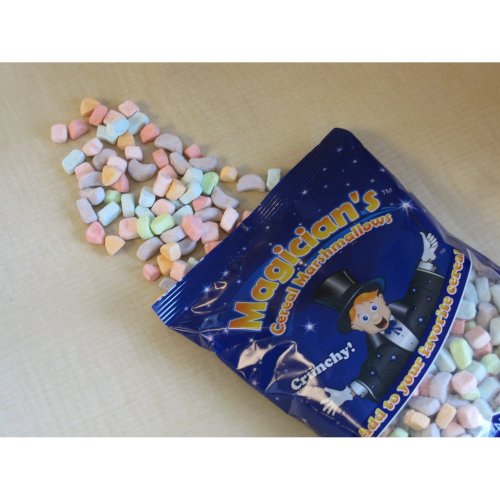 Skip right over those pesty bits of nominally nutritious cereal and pour yourself a bowl of pure, uninhibited cereal marshmallows! Really!
Ring in a sweet New Year tonight with Marshmallow Pebbles Slabs! Just looking at the pictures makes my teeth hurt. haha. You can find the recipe at the Post Cereals website.
Did you know Marshmallow Pebbles cereal even existed? It was news to me!
These adorable marshmallow-themed zipper pulls are designer vinyl toys which fall into the spendier price range. But if you're into collecting that kinda thing, you can buy a set of 16 of these little cuties all with different personalities for $60. I love that the boxes are as awesomely appealing as the toys.
Designed by Squibbles Ink + Rotofugi and available at the awesome designer vinyl toy store Rotofugi.