Renova Colorful Toilet Paper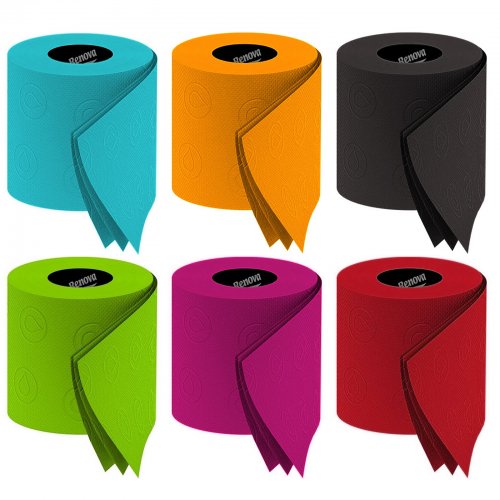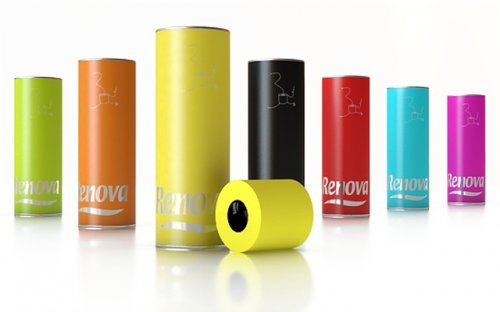 Should you want to draw some attention to the act of wiping of your backside (don't we all?!), you can find this in the following rainbow of colors: Black, Magenta, Cyan, Red, Yellow, Orange, and Apple Green at shop.renovaonline.net.
OK. While I hesitate to actually call this adorable, there is just something to be said about taking an unexpected item like toilet paper and making it all brightly colorful and cheerful, right?